Jump, slide dodge and break the oncoming obstacles to escape from your grumbler neighbour without getting caught!
Guide Mark and his trusty ball through the streets of the city and prove your reflexes to see how far you can run: break boxes, hit trash bins, pass hurdles, dodge trucks and opponents' tackles, score goals in this endless football runner.
Prove you are better than your friends, collect all the coins, grab golden cups and beat your high score!
PICK YOUR CHARACTER
4 characters available. Choose the runner you like the most!

20 goalkeepers to face off and beat

The only endless runner totally random and with checkpoint selection!

Three scenarios available: City, parking and stadium

Over 40 levels with different ranks and exclusive rewards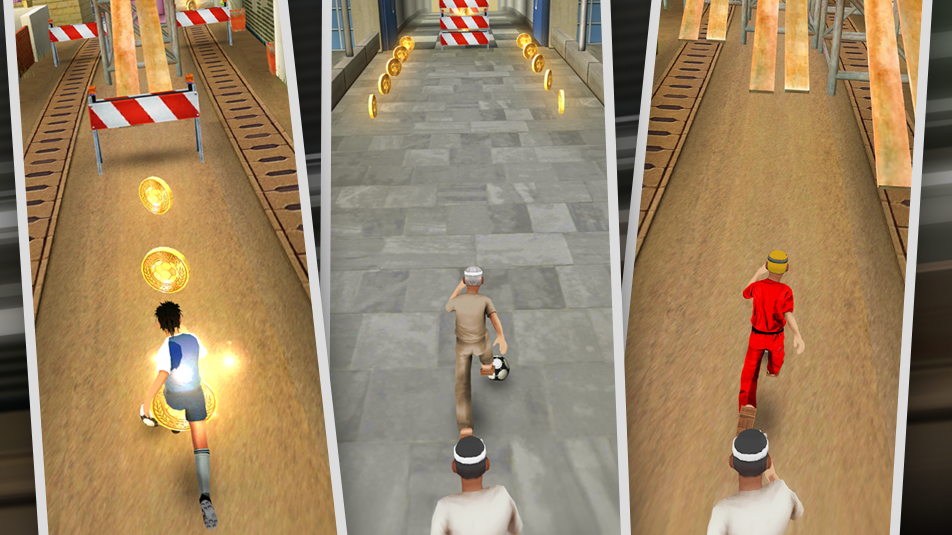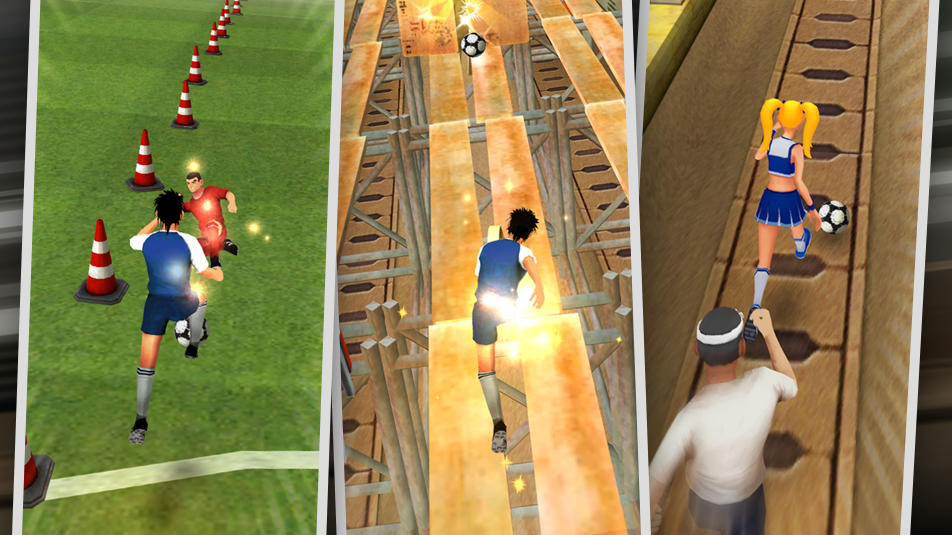 Complete up to 120 missions

Get the surprise golden balls and discover the prizes

Grab power-ups and get boosts to increase your final score

Simple and intuitive touch controls: Move from left to right, jump, slide and touch to shoot!

And exclusive 3D graphics!
Soccer Runner is available on iOS and Android